So you opened a Facebook Page, for your band, your company, or yourself (you're a celebrity, right?). Well, one thing you may notice, and one thing you may find annoying is that regardless of what you post or do on your page, the "Photo Section", a box with a collection of all your latest photo uploads, stays on the very top. It even comes before your latest (text only) post!
The next thing you do is researching on the net about how to get rid of it.
This post "How can I have all of my photos just show up under 'photos'?" is not helpful. This post suggesting to hide all your photos - also not helpful. Only this one has the clue.
So here's the solution:
Use a different layout for your page. A layout that doesn't focus on photos so much.
1. While on you Page, navigate to the Page's settings in the upper right corner:


2. Select Edit Page from the tabs on the left, and either change the Template, or switch "Use default Tabs" off.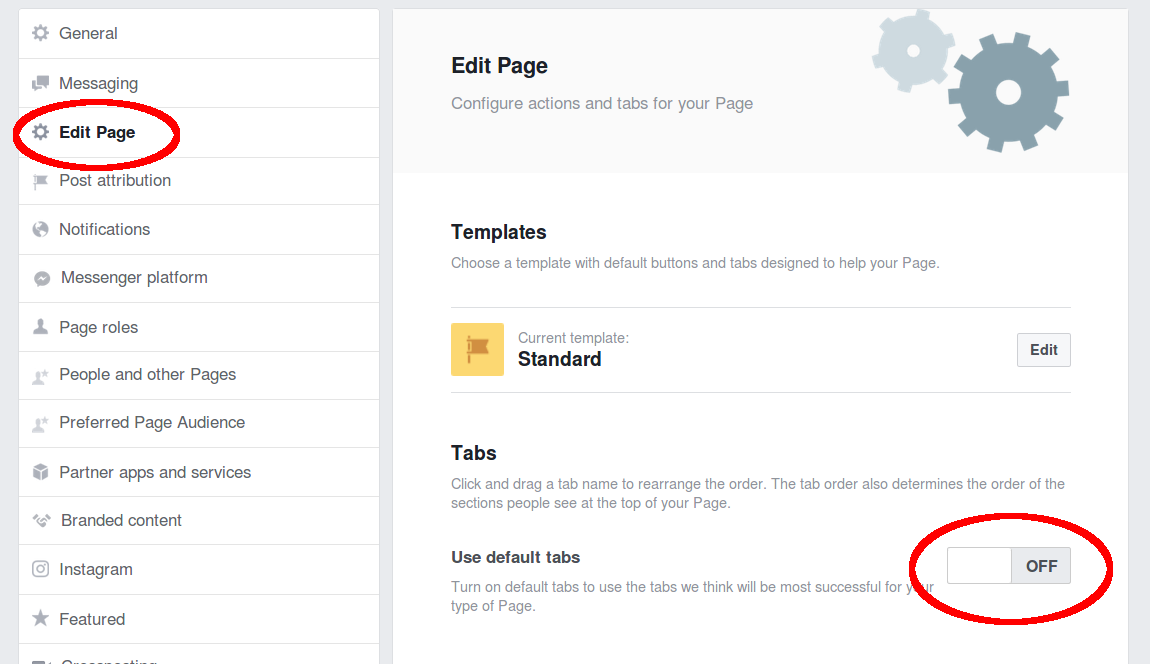 Experiment a little bit with settings. Visiting your page now should have the photos box either less prominent in Timeline or completely hidden.
For keywords:
Is there a way to hide photos from my page?
How to hide photos on Facebook page?
How to not show photos first on Facebook page?
Is there a way to hide photos or photo albums on a Facebook page?
How do I hide my photos from Page on Facebook?
Hide the Photos showcase box on Page Timeline?